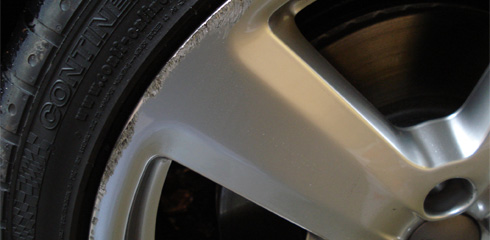 If you have purchased alloy wheels for your vehicle, you will want them to retain their quality, as these are an investment. However, accidents do happen, which can often result in damage occurring. If your vehicle has rubbed against a kerb, your alloys will become scuffed.
New Image S.M.A.R.T Repair's cost-effective alloy repairs can restore your wheels to their original value. We appreciate that you will want your alloys to retain their quality, and that when an accident occurs you want them to be returned to their original state as soon as possible.
If your wheels were painted and this colour has become scratched or damaged, we are able to help mend this with our colour change service. In addition to wheels, vehicle paintwork can also be mended or changed.
If your alloy wheels are damaged and you would like a quote for their repair, please head over to our photo upload page and we will contact you with a quote as soon as possible.